Amazon is one of the biggest marketplaces in the world, garnering over 5.7 billion visits per month across the globe. If your business isn't selling on Amazon, it needs to be. One way to do that is by using the Fulfilment by Amazon (FBA) program.
The FBA program is an incredibly popular option because it lets sellers get their products to customers faster and with less hassle. Rather than renting and maintaining a warehouse and shipping out each and every order on your own, you can let Amazon handle all of the hard work.
Amazon does charge a fee for this service, but as long as you're moving your products quickly, this fee easily beats the costs of managing your shipping and inventory on your own.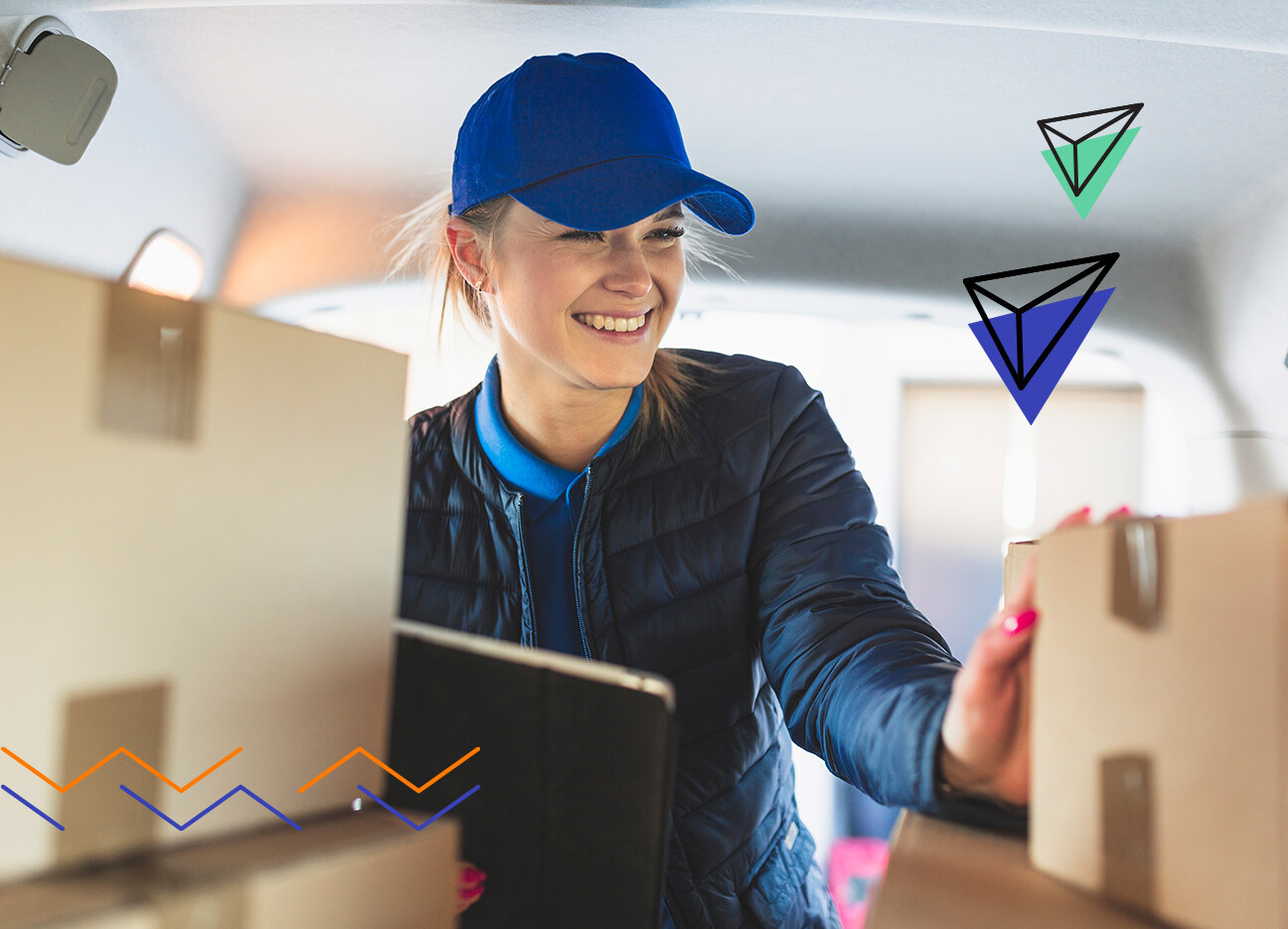 The FBA process is fairly straightforward. You'll send your products to Amazon before you start selling, and it will keep them in its warehouse until a customer places an order. Then, the Amazon team will pack and ship the item directly to your customer. If your customer doesn't like the product, Amazon will also handle refunds or returns. You'll be paid on a weekly basis, with the FBA fees automatically deducted from your sales.
Sound simple? That's because it is. You'll be able to make your business more efficient and effective without putting in any extra effort. And you'll be in good company — 66% of the top 10,000 sellers on Amazon use the FBA program.
5 Benefits of Fulfillment by Amazon
There are many advantages to letting Amazon help you with fulfillment. Learn more about the benefits of Amazon FBA so you can give your business to boost it needs to succeed.

The main advantage of FBA is getting your products to your customers at a lower cost.
Items that are fulfilled by Amazon are cheaper to ship, as Amazon secures hefty discounts with all of the big shipping carriers. You'll see a cut of that discount in your fulfillment fees, helping you earn more profit per order than if you shipped out packages yourself. You won't need to spend money on shipping supplies or hiring someone to pack everything up.
Best of all, you won't pay any extra for the two-day shipping Amazon provides to Prime members. And if you're interested in shipping to international customers, Amazon provides an export program that handles customs regulations and shipping practices for you.

It's not all about your savings, though. Customers will also save because FBA products are eligible for free shipping. And if they're a Prime member, they'll get free next- or two-day shipping. This is far faster than you'd probably be able to deliver a package using your own warehouse setup, especially if it's just you and one or two other employees.
As of 2019, over 85% of the top U.S. Amazon sellers offered Prime shipping (up from 56% in 2016). Appealing to these Prime shoppers can help you make more sales, especially since Prime customers spend more than non-members. On average, a Prime member spends $1,400 a year compared to just $600 for regular customers.

Another advantage of FBA is that you don't have to worry about renting a warehouse or converting your basement into an Amazon storage space. Amazon will keep your products safe and out of your way. Even if your inventory is small, Amazon will manage it without a problem. While the service does come with a fee, this is far less than signing a lease on a space and hiring employees to maintain it.
Best of all, if you have a good inventory performance, where your products are flying off the shelves, you'll get unlimited space at an Amazon warehouse. This can help you improve your offerings and get more product out the door. And for slow-moving products, Amazon's FBA inventory management system can help you track excess inventory so you can see how long it's been sitting around.

Help Managing Your Customers
Sometimes, customer service can be a full-time job. That's why one of the best benefits of Amazon FBA is customer-service management. Rather than come to you for every problem, customers can interact directly with Amazon's customer-service specialists. Not only does this save you time, but it also gives the customer more options. Amazon is available 24/7 via email, chat and phone, meaning your customers can get help any time they need it. You won't need to pull any more late-night shifts answering questions and trying to make your customers happy.

Return and Refund Management
In a perfect world, all your customers will be satisfied with your products. However, reality doesn't always work that way, meaning you're bound to see your fair share of returns and refund requests. Going through and verifying all of these could be taking up way too much of your time.
Luckily, FBA is there to help. The Amazon team will process everything from start to finish, including creating the shipping label and receiving the return. Yes, you'll pay a small processing fee for this service in addition to your other FBA fees, but it's potentially saving you from having the salary of a returns specialist on your payroll.
Grow Your Business and Cash Out
The wide range of benefits of fulfillment by Amazon make it a simple decision for your e-commerce business. You'll be able to save money on shipping and warehouse costs while getting products to your customers faster. It's a win-win for everyone, especially once your business starts to blossom and you find yourself getting busier.
Once your business takes off, you may want to capitalize on your efforts by selling your FBA business. That's where Boosted Commerce can help. We specialize in purchasing FBA businesses from hard-working business owners. To see if your business is eligible — and what you might be able to make by selling your e-commerce company — send us an email today.